Die For Me by Amy Plum
Publisher: HarperCollins
Release Date: May 2011
ARC Courtesy of Book It Forward Tours
When Kate Mercier's parents die in a tragic car accident, she leaves her life—and memories—behind to live with her grandparents in Paris. For Kate, the only way to survive her pain is escaping into the world of books and Parisian art. Until she meets Vincent.
Mysterious, charming, and devastatingly handsome, Vincent threatens to melt the ice around Kate's guarded heart with just his smile. As she begins to fall in love with Vincent, Kate discovers that he's a revenant—an undead being whose fate forces him to sacrifice himself over and over again to save the lives of others. Vincent and those like him are bound in a centuries-old war against a group of evil revenants who exist only to murder and betray. Kate soon realizes that if she follows her heart, she may never be safe again.
After losing her parents in a car accident, Kate Mercier is sent to live with her grandmother and grandfather in Paris, along with her older sister Georgia. It's there she meets the handsome, mysterious Vincent, and finds herself in the middle of a mystery that will change her life forever!Vincent is a revenant (technically a zombie, but not the rotting, shambling sort) with the compulsion to save those in danger, even dying for them. Every time he dies, he reanimates, only to do it all again. He remains forever 19 unless he resists the compulsion to save lives. We follow Kate as she falls for Vincent and learns more and more about him and his friends. When an evil revenant sets out to destroy Vincent, Kate is caught in the middle, and must fight for her life, and for her love of Vincent.Amy Plum has created an original and refreshing fantasy set against the romantic backdrop of Paris. Kate is charming, the sweet love affair between her and Vincent will appeal to teens, and it was a nice diversion to this adult reader too! I'll look forward to more from Ms. Plum!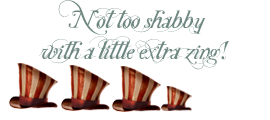 Pre-Order Die For Me: Amazon | Barnes & Noble