Dark Mirror by M.J. Putney
Publisher: St. Martin's Griffin
Release Date: March 1st, 2011
Review copy generously provided by the publisher
REVIEW
M.J. Putney's debut YA novel is an absolute delight that I devoured in one sitting! When 16 year old Lady Victoria "Tory" Mansfield's magic powers are exposed during a life or death situation, she is exiled to Lackland Abbey, where mages are said to be "cured" so they can return to their wealthy families to regain a small semblance of their dignity. In 1803, magic use is frowned upon by the upper echelons, while the middle and lower class thinks nothing of using powers they consider a privilege to have. Once at Lackland, Tory discovers a group of rebels determined to develop their magic so they may be of service to England during the threat of invasion from Napolean's forces. When she joins with this courageous group of students, she will learn what it means to be needed, and realizes that the home and life she hoped to return to may not be her destiny.
Dark Mirror was such a great read, and Ms. Putney adds an exciting twist that will keep you turning the pages until the very end. Full of magic, adventure, and a dash of romance, against a lush 19th century setting, and the chaos of WWII England, Dark Mirror will please readers of all ages. Tory is a lovely heroine, and I loved getting to know her new friends at Lackland Abbey. I'm notoriously picky when it comes to YA, and I loved it.
Purchase Dark Mirror: Amazon
| Barnes and Noble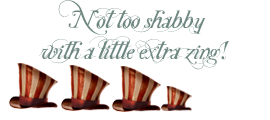 Visit the author at her website!